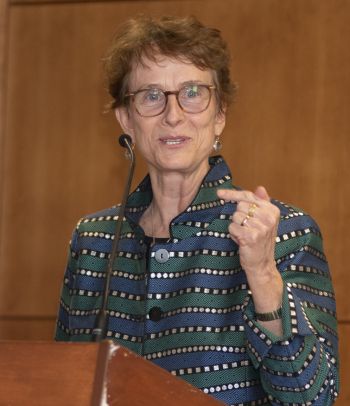 Christina Puchalski, MD '94, RESD '97, founding director of the GW Institute for Spirituality and Health (GWish), and colleagues at the George Washington University published in the Journal of Palliative Medicine about the Interprofessional Spiritual Care Education Curriculum (ISPEC) training program for professionals in spiritual care.  
Puchalski shared the initial experience from the training, which is gaining attention throughout the world as institutions attempt to improve spiritual care as a commitment to culturally respectful care in diverse communities. 
"ISPEC is a novel approach in training interdisciplinary teams of health care workers, and our evaluation of the program shows that it is successful in improving spiritual care for patients and necessary in helping providers feel confident in their ability to attend to patients' and families' spiritual needs," Puchalski said.