Dear GW alumni and friends,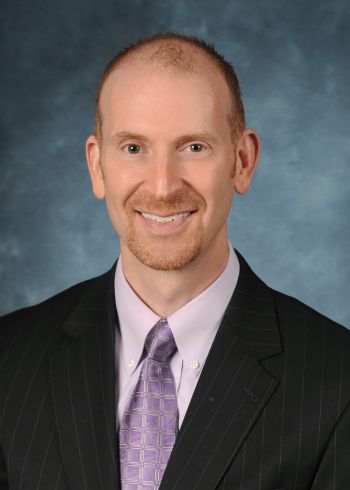 For those of you who haven't met me, my name is Jonathan Agree and I came to George Washington University (GW) in October 2019 to lead health and medicine philanthropy. That role was crafted to oversee not only the School of Medicine and Health Sciences (SMHS), but also GW's Milken Institute School of Public Health and our 10-year-old School of Nursing. 
Having come from Jefferson Health in Philadelphia, I was excited to help steer the direction of the health system through GW's bicentennial campaign. That was my charge; build a team to generate the philanthropic dollars necessary to enable our academic medical enterprise to expand and thrive. Had someone told me last fall that by springtime we would be thrust into both a devastating pandemic and the rebirth of an anti-racism movement rivaling the Civil Rights demonstrations of the 1960s, I would have been skeptical. But here we are, facing challenges and fresh opportunities. Now is the time to rethink and retool and to identify big ideas, so we can support our vision of becoming a preeminent, global medical enterprise.
How do we reimagine the future of health care? What life-saving research ideas are out there? How can we increase scholarships to fulfill the aspirations of the next generation of health care providers? Those are the questions we have been exploring with our faculty, alumni, patients, and friends of GW. 
How do we achieve those worthy goals? The simple answer is philanthropy. Investments in these opportunities and our students will not only enrich GW, but could also save lives and have a lasting impact on our world. Working together, I know we can create a better health care system. 
Some of our early efforts include building out a dynamic grateful-patient fundraising program and a best-in-class executive medicine program for GW Hospital and the GW Medical Faculty Associates and developing a portfolio of visionary research ideas.
It's been uplifting to witness our SMHS community supporting and caring for one another in the face of COVID-19. From our faculty, residents, and alumni on the front lines battling this pandemic to our students and staff volunteering in the community, each of you has made tangible the values SMHS stands for through your sacrifice, your deeds, and your generosity during an incredibly uncertain time. That's why we do this job. That's why it is so rewarding. We get to connect passionate people with incredible opportunities to craft a lasting impact on society. And, that's why my team and I are eager to get to know you over the coming years and to link your passion to meaningful and transformational projects at GW.
Jonathan Agree
Associate Vice President and Chief Development Officer
School of Medicine and Health Sciences | Milken Institute School of Public Health | School of Nursing
Development and Alumni Relations 
The George Washington University