Brenna Clougherty, MD '08, who served as chief resident of pediatrics at Children's National Health System (Children's National), was a devoted physician who touched dozens of lives. Many of those who knew her best felt compelled to find the perfect way to honor her after she died from cancer in March 2018, just six months before her 10th George Washington University (GW) School of Medicine and Health Sciences (SMHS) reunion.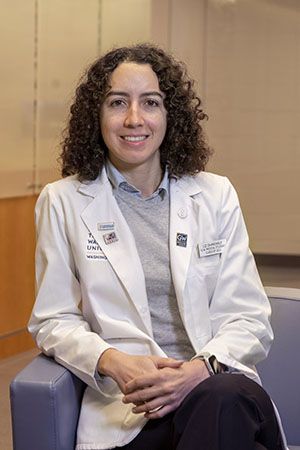 With the reunion on the horizon, members of the SMHS MD Class of 2008 realized that raising money for an Adopt-a-Doc scholarship would be the perfect way to memorialize Clougherty's giving spirit and passion for education. The class, along with Clougherty's family, friends, and resident cohort, raised more than $30,000 for a four-year scholarship.
"Brenna was an amazing person. She worked as a nurse before medical school and while her husband was in the military. Becoming a doctor wasn't the obvious path for her, but she did it anyway. She was incredibly devoted to the practice of medicine," says Rachel Shnider, MD '08, a pediatrician at Children's National and friend and colleague of Clougherty, who helped organize the fundraiser. She adds that the donations connected the many medical circles of Clougherty's life. "She was always the one to bring everyone together. She was such a unifying and inclusive person," Shnider says. Clougherty did not have a straight path to her medical degree, and neither does the recipient of the scholarship, first-year MD student Elizabeth Ghandakly.
Although Ghandakly always had an interest in medicine when she was younger, she also was drawn to law and policy. She decided after college to follow the latter interest, attending law school and finding a job in the field — but medicine kept calling. To decide if this career change would be the right one, Ghandakly spent years shadowing doctors and volunteering at Clougherty's professional home, Children's National.
"I did that for four years as I was considering this transition, and it all reinforced that I really did want to go into medicine. I had to go back to school to take the prerequisite courses, so I did an evening program while also still working full time. It was a lot, but for me, because I was really enjoying it even though my day was full, it showed medicine was the right path," says Ghandakly.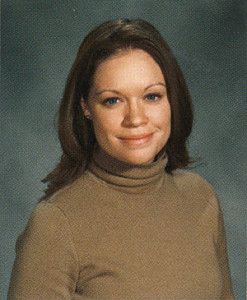 Brenna Clougherty. Now that she is at SMHS, her interest in policy remains. Ghandakly is part of the health policy scholarly concentration, and her enthusiasm for medicine has only grown. The scholarship, Ghandakly says, is incredibly meaningful to her.
"It's in memory of someone who really contributed a lot to the medical community and to the school, and also who is associated with Children's National. It's very helpful for me to have this and be able to focus on studying and being involved in school, because that doesn't allow time for another job," she says. "I was a little bit worried; if you're switching careers it's a little scary," Ghandakly adds. "But every day [I feel] validated that it was the right choice, and I'm just appreciative for the support this scholarship will give me."