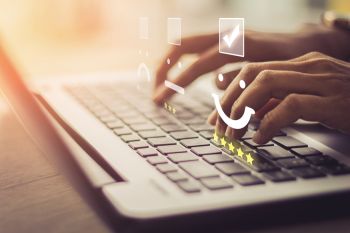 The George Washington University (GW) was recognized as being among the top 20 programs in the country in U.S. News & World Report's rankings for the 2020 Best Online Bachelor's Programs.
Bachelor's degree programs listed in the rankings were assessed by the news organization based on factors such as graduation rate, indebtedness of new graduates, and academic and career support services offered to students. 
GW's online bachelor's programs, housed within the School of Medicine and Health Sciences (SMHS), scored high in categories such as faculty credentials and training, services and technology, and engagement. In addition, many of the students who benefit from the programs also serve as members of the U.S. military. GW's online bachelor's degree programs for veterans are also ranked by U.S. News & World Report in the top 20.