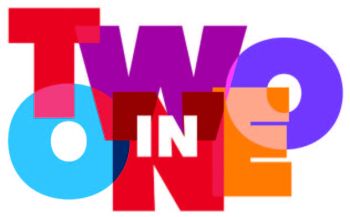 The George Washington University School of Medicine and Health Sciences, under the leadership of Maranda C. Ward, EdD '17, has been awarded a pair of grants totaling more than $816,000 from Gilead Sciences Inc., in support of an 18-month research-informed educational initiative, Two in One: HIV+COVID Screening and Testing Model.
This study aims to make the policy case for updating guidelines so that primary care practitioners (PCPs) can routinize HIV screening (and PrEP screening and HIV testing, as appropriate) for all patients alongside screening for and administering COVID vaccines and boosters. The research themes will also be used to provide capacity building support for PCPs to provide culturally responsive and nonjudgmental communication about HIV and COVID with patients who identify as Black, Indigenous or people of color (BIPOC) and LGBTQIA+.
"We built this national training model to reflect and meet the goals of the Healthy People 2030 initiative that outlines benchmarks to achieve health equity, eliminate health disparities, and attain health literacy in the United States," said Ward, assistant professor of clinical research and leadership.
Two in One includes three parts: research, training, and social marketing, beginning with qualitative stories from BIPOC and LGBTQIA+ patients and PCPs.
"Our national advisory board of content experts will supplement what we learn from PCPs and patients on the facilitators and barriers to HIV and COVID prevention to ultimately guide the facets of this training model," said Ward. "Our scoping reviews will also inform two white papers on HIV and COVID policy implications for practice-based changes."
The project will target 10,000 PCPs, such as MDs, DOs, PAs, NPs, and RNs, in practice across the United States or those who are in the pipeline as medical students and trainees at historically Black colleges and universities (HBCUs). The two-part training series will offer nine live-streamed, continuing medical education (CME)-bearing monthly lectures as well as an asynchronous CME-bearing module-based training course and toolkit. The series will culminate in a symposium focused on translating knowledge gained from the speaker series into policy-based and practice-based action.
Running concurrently with the training will be a series of social marketing messages, or vignettes, of PCPs talking to other physicians and health care professionals about how to routinize nonjudgmental HIV screening and testing and COVID vaccines/boosters into their standard of care.
For more information on this research-informed model, visit the Two-in-One website: twoinone.smhs.gwu.edu.