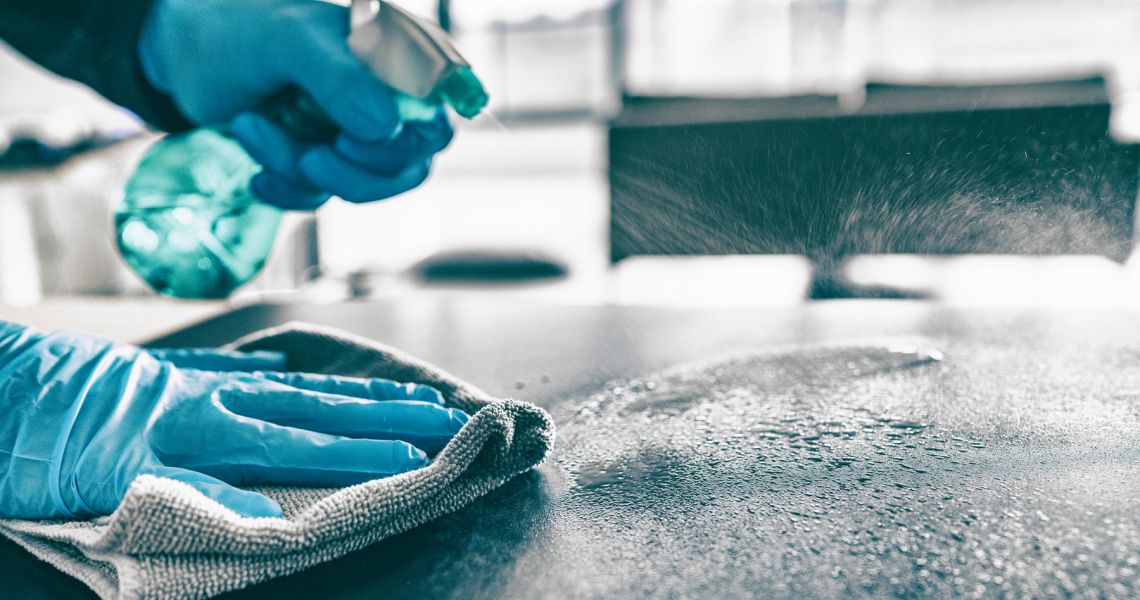 Building on its widely recognized KastleSafeSpaces health safety and security platform, Kastle Systems announced today it is partnering with some of the nation's leading public health and medical institutions to provide safe and efficient returns to the workplace for their tenants and clients in the wake of the coronavirus pandemic. Kastle Systems will work with a multidisciplinary team from the George Washington University (GW) to enhance its existing platforms and implement state-of-the-art public health and building technologies to support their clients in achieving this goal.
GW's multidisciplinary team includes public health experts from Milken Institute School of Public Health, as well as pathology, infectious disease, and emergency medicine specialists from GW School of Medicine and Health Sciences and the GW Medical Faculty Associates.
The partnership will also look at ways that Kastle's access control and video management technology solutions can be used to help public health officials as they begin implementing health screenings and contact tracing to reduce the spread of COVID-19. Securing more than 41,000 businesses, 3,600 buildings, and 1.3m cardholders, Kastle is the nation's leading security managed services provider.
"We are pleased to partner with GW and two of the leading schools of public health and medicine in the country," said Kastle CEO Haniel Lynn. "We both share a common belief that for America to successfully return to the office, we need to work together in unprecedented ways across all stakeholders in the building, from owners and operators, to tenants, to visitors. We look forward to sharing work from our collaboration in real time to help building owners and tenants."
"We are impressed by Kastle's commitment to public health. They have already integrated a lot of public health measures into KastleSafeSpaces," said Gene Migliaccio, DrPH, associate dean for applied public health at Milken Institute School of Public Health at GW. "We look forward to working with Kastle to bring the latest thinking about a safe return to the office to stakeholders all over the country."
Public health and medical experts recommend that building owners, managers, and operators as well as employers work to create a healthy workplace environment before resuming normal business operations.
"The Covid-19 pandemic necessitates that clinicians, public health specialists, and business leaders innovate and collaborate to find meaningful and actionable solutions to the problems faced by our communities," said Tenagne Haile-Mariam, MD, assistant professor of emergency medicine at the GW School of Medicine and Health Sciences. "The Kastle-GW collaboration is emblematic of such a collaboration and underscores the commitment of both institutions to craft and implement programs that increase the health and welfare of the communities that they serve. We are honored to be part of such a collaboration."