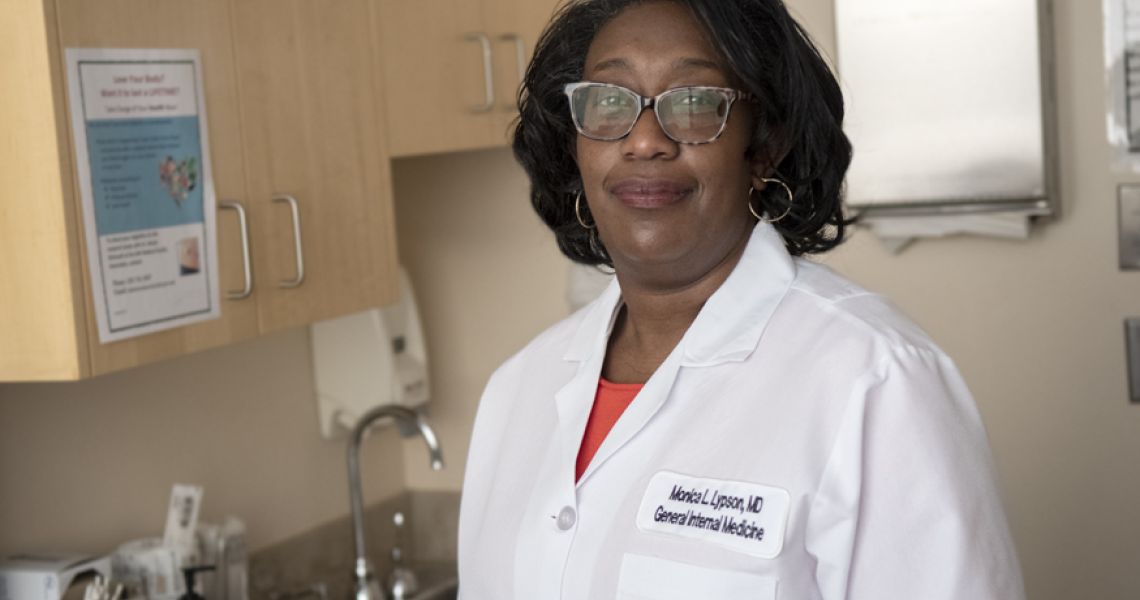 Monica Lypson, MD, professor of medicine at the George Washington University (GW) School of Medicine and Health Sciences, was recently elected to the council of the Society of General Internal Medicine (SGIM), where she will serve a three-year term with one year each as president-elect, president, and past-president.
SGIM's mission is to cultivate innovative educators, researchers, and clinicians in academic general internal medicine, leading the way to better health for everyone, according to the association's website. This mission, said Lypson, is what prompted her to join the society in 1997.
"As someone who trained as a health services researcher, who went on to craft a career as a clinician educator and administrative leader, I bring my experience in workforce development, equity, and system redesign to leading SGIM forward," said Lypson. "Expanding and diversifying our workforce while remaining empowered to direct the future of primary care and hospital medicine are critical missions for the society." 
In addition to Lypson's role as a professor at GW, she serves as vice chair of medicine and director of the Division of General Internal Medicine at The GW Medical Faculty Associates. She also has been director of medical and dental education in the Office of Academic Affiliations of the Department of Veterans Affairs Central Office in Washington, D.C.