The George Washington University (GW) School of Medicine and Health Sciences (SMHS) is pleased to announce that HIV/AIDS researcher Douglas F. Nixon, M.D., Ph.D., will be joining the faculty on Oct. 1, 2013, as the Ross Professor of Basic Science Research and chair of the Department of Microbiology, Immunology, and Tropical Medicine (MITM).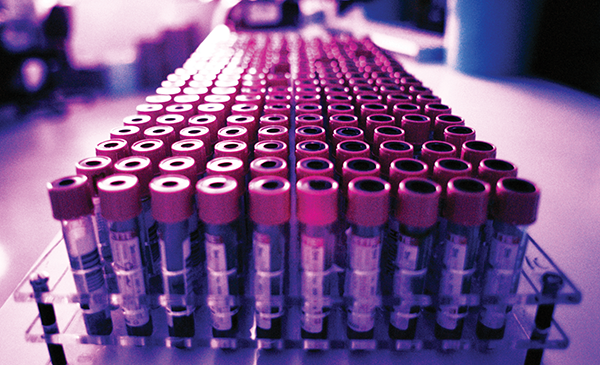 Nixon has pursued immunovirology research for more than 25 years; his studies have included clinical research, human immunology, basic virology, and molecular biology. Over the past two decades, he has focused on the cellular immune response to retrovirus infections and has published extensively on this topic. Nixon gained recognition for publishing the first identification of an HIV-specific cytotoxic T cell CTL epitope, in the journal Nature.
"Dr. Nixon is going to be a great addition and an inspiring leader for the department's faculty, students, and staff. His expansive research portfolio and vast expertise will enable the department to maintain its highly regarded reputation and expand its signature programs," said Jeffrey S. Akman, M.D. '81, G.M.E. '85, vice president for health affairs and dean of SMHS.
Nixon's research is funded through grants from the NIH, including an NIH Merit Award, AmfAR, and the Gates Foundation. He is the chair of the NIH AIDS Vaccine Research Subcommittee, is a scientist of the Elizabeth Glaser Pediatric AIDS Foundation, delivered the Distinguished Science Lecture in 2009 at the NIH Rocky Mountain Laboratories, and is a member of several leading professional organizations.
He was named as one of the 2012 POZ 100, which is an elite group of scientists, researchers, advocates, politicians, and celebrities who are recognized by POZ Magazine for their significant contributions to speeding up the end of AIDS.
"Infectious diseases are a global problem, and also manifest at a local level. In Washington, D.C., the prevalence of HIV infection is one of the highest in the nation," said Nixon. "By studying infectious diseases at a local and global level, research at MITM, in very close collaboration with colleagues throughout GW, can contribute to new discoveries for biomarkers, diagnostics, and vaccines, and novel treatments for these diseases."