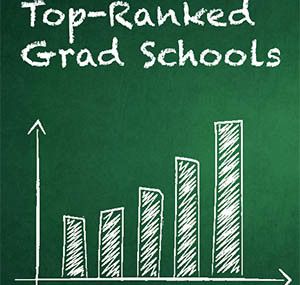 The George Washington University (GW) School of Medicine and Health Sciences (SMHS) has once again made the list of top-ranked schools in the U.S. News & World Report's Best Graduate School Rankings for 2020.
In addition to GW's continued presence on the overall school list, the SMHS physician assistant (PA) studies and pediatrics programs have been ranked this year. "These rankings are a positive reflection of the work that we as an institution put into our students, our curriculum, and our research," said Jeffrey S. Akman, MD '81, RESD '85, vice president for health affairs, Walter A. Bloedorn Professor of Administrative Medicine, and dean of SMHS.
Continuing on its upward trajectory, The SMHS PA studies program ranked high this year among health specialties, maintaining a spot as one of the top five PA programs in the country. SMHS also ranked among the top medical schools across the country in both research and primary care. This year, the school climbed up the list to No. 60 in research and No. 67 in primary care.
The SMHS pediatrics program, located at Children's National Health System, ranked among specialties this year as one of the top 25 pediatrics programs in the United States.