1970s
Dennis Dimitri, MD '79, vice chair of the Department of Family Medicine Clinical Services at the University of Massachusetts Medical School, was recently promoted in his clinical role to professor of family medicine.
1980s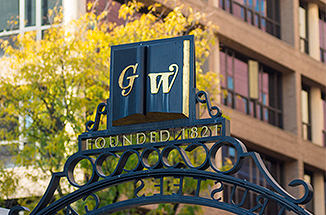 Paul M. Colombani, MD, RESD '81, chair of pediatric surgery at Johns Hopkins All Children's Hospital, professor of surgery, pediatrics, and oncology at the Johns Hopkins University School of Medicine, and the Robert Garrett Professor Emeritus of Pediatric Surgery, was named "Best in Medicine" by the American Health Council.
1990s
Walter Biffl, MD '90, was appointed trauma medical director at Scripps Memorial Hospital La Jolla in January 2018. Michael Dacey, MD '90, has been tapped to serve as executive vice president of Riverside Health System, based in Newport News, Virginia. He will serve in a dual capacity as system chief operating officer and chief clinical officer of the seven-hospital group, leading more than 600 physicians and 10,000 employees.
Robin Hemphill, MD '91, chief quality and safety officer at Virginia Commonwealth University (VCU) Health, has been appointed to serve as associate dean of safety and quality and the Dr. Gene N. Peterson Professor of Quality, Safety, and Service at the VCU School of Medicine. She will also serve as clinical professor of emergency medicine.
Thomas Yackel, MD/MPH '96, RESD '96, was appointed president of Virginia Commonwealth University (VCU) Physicians, the faculty practice plan of VCU Health. He will also serve as senior associate dean for clinical affairs at VCU.
Brett Grebing, MD '97, was elected to serve as president of the Madison County Medical Society. Grebing is an orthopedic surgeon with the Centers for Advanced Orthopedics. He previously served as the president of the society in 2013.
2000s
Scott A. Falk, MD '00, BA '96, was recently appointed to the Physician Advisory Council of Lumere, a health systems data analytics company. Falk serves as director of performance improvement, quality, and safety at Penn Medicine and as associate professor of clinical anesthesiology and critical care at the University of Pennsylvania.
LaPrincess Brewer, MD '09, MPH, assistant professor of medicine in the Department of Cardiovascular Medicine at the Mayo Clinic College of Medicine and Science, received the 2017 Community Service/Volunteerism Award from the Minnesota American College of Physicians.
2010s
Elizabeth Theriault, MD '12, recently joined the pediatric service at the Highland, California, offices of Dignity Health Medical Group-Inland Empire.
Jill Simon, MD '13, recently joined Frye Regional Medical Center in Hickory, North Carolina. Simon, an OB/GYN, will perform a range of advanced women's health services including prenatal and postnatal care, annual examinations, and minimally invasive surgery.