Joshua D'Angelo, DPT '13, was among this year's nine George Washington University alumni honored with a 2018 Alumni Achievement Award for their significant career accomplishments and service to the university. D'Angelo, who received the Recent Alumni Achievement Award, is a physical therapist practicing at Inova Physical Therapy Center and is co-founder and president of Move Together, a nonprofit that increases access to quality rehabilitation medicine. The organization's clinic development program fosters creation of sustainable rehab clinics in the places that need them most.
D'Angelo also co-created the first global physical therapy day of service, uniting more than 10,000 physical therapy clinicians and staff to help them give back to their communities, and recently co-founded MovementX, a mobile physical therapy company.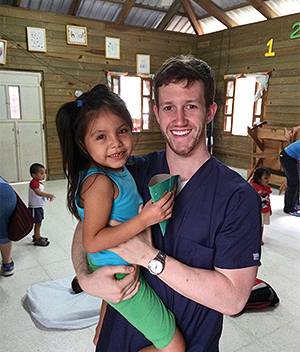 Presented annually, the Alumni Achievement Awards and Recent Alumni Achievement Awards are given to graduates who have contributed notable accomplishments in their fields. The awards were presented during Colonials Weekend, Oct. 26-28, an annual university-wide celebration for alumni, families, students, and friends.
1970s
Andrew T. Filak Jr., MD '78, was appointed interim senior vice president of affairs and dean of the College of Medicine at the University of Cincinnati (UC). He is the founding chair of the UC Department of Medicine and recently received the Daniel Drake Medal — the college's highest honor. The annual award recognizes living faculty or alumni for their outstanding and unique contributions to medical education, scholarship, and research.
1990s
Charles F. Keller, MD '98, was promoted to chief physician officer and vice president of medical affairs for Mercy Medical Center in Des Moines, Iowa.
Rachel A. Ruotolo, MD '99, was honored as a Woman of Distinction by Nassau County Executive Laura Curran at the "Just Desserts" Mother's Day event, which recognized women who make a difference in the lives of others. Ruotolo has been a partner at Long Island Plastic Surgical Group since 2010. A board-certified plastic surgeon who specializes in pediatric craniofacial surgery, she also routinely participates in medical missions to treat adults in developing countries.
2000s
Shafkat Anwar, MD '05, BA '01, pediatric cardiologist at St. Louis Children's Hospital and Washington University Heart Center, was named co-director of the 3D Printing Center at the Barnes-Jewish/Christian HealthCare Institute of Health at Washington University School of Medicine. He also serves as an assistant professor of pediatrics and of cardiology at the Washington University School of Medicine.
Jeremia D. Bernhardt, MD '06, was elected president of the Washington Academy of Family Physicians in Bellevue, Washington. He is also the director of Swedish Cherry Hill Clinic and a practicing primary care physician at the Swedish Medical Center.
2010s
Tanika J. Miller, AA '12, CERT '11, was promoted to laboratory supervisor at Expertus Labs Inc. in Longwood, Florida.
Timothy C. Wagner, MD '13, recently graduated from the Cleveland Clinic's orthopaedic surgery residency and also received the Cleveland Clinic's Excellence in Teaching Award.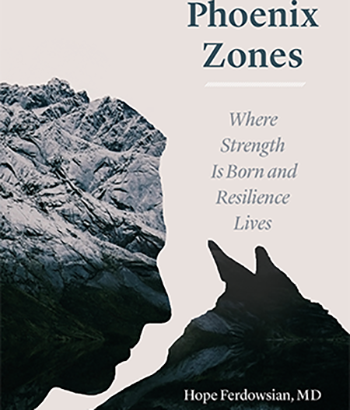 Hope R. Ferdowsian, MD, RESD '06, MPH, FACP, FACPM, published the book "Phoenix Zones: Where Strength Is Born and Resilience Lives." She serves as associate clinical professor at the University of New Mexico School of Medicine and as a physician at the University of New Mexico Specialty Extension Services. Ferdowsian has spent years traveling the world working with people and animals who have endured trauma — war, abuse, displacement. In her book, she combines stories from survivors with the latest science on resilience to illustrate the link between violence against people and animals, and the biological foundations of recovery, peace, and hope.