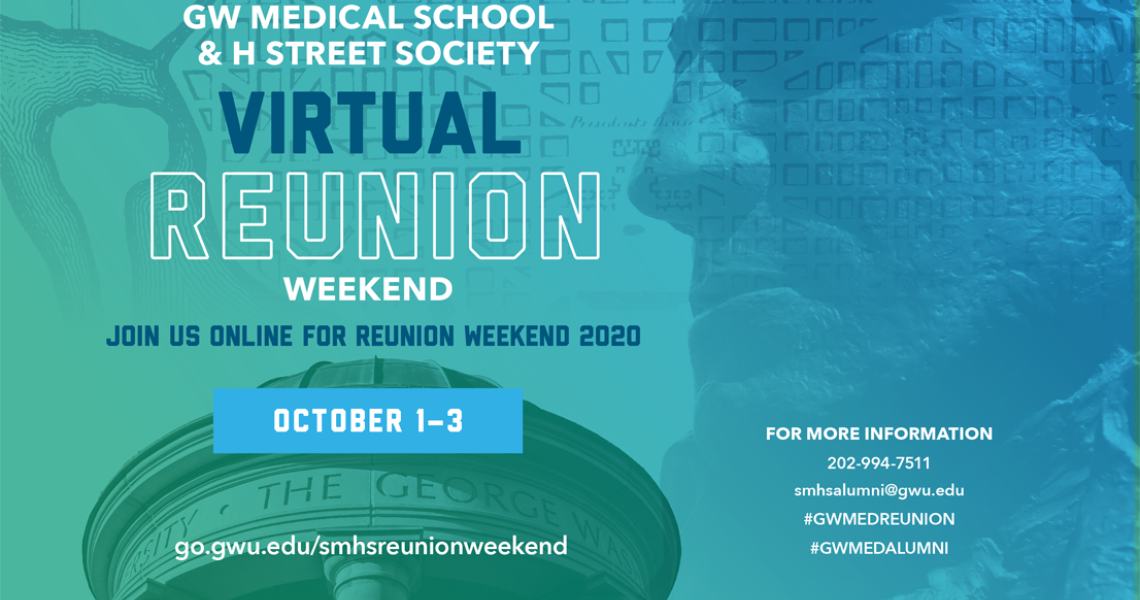 1960s
George L. Lucas, MD '61, was recognized by his undergraduate alma mater, receiving the 2019 Ohio University College of Arts & Sciences Notable Alumni Award. 
Daniel S. Mazzuchi, MD '65, RESD '69, as the recipient of the 2020 Carl V. Pellonpaa Lifetime Achievement Award presented by WLUC – TV6 because of his dedication to serving the health care needs of Upper Peninsula, Michigan. WLUC – TV6 established the Carl V. Pellonpaa Lifetime Achievement Award in 2019 in honor of local broadcast legend, the late Carl Pellonpaa. The award is presented annually to an individual in recognition of service to the Upper Peninsula over the course of a lifetime.
1970s
Richard L. Abbott, MD '71, Professor Emeritus, University of California at San Francisco, and research associate at the Francis I. Proctor Foundation for Research in Ophthalmology, received the 2019 International Blindness Prevention Award by the American Academy of Ophthalmology.
Established in 1992, this award honors an individual who has made significant contributions to reducing blindness and/or restoring sight worldwide. 
Andrew Filak Jr., MD '78, was named the dean of the College of Medicine, Christian R. Holmes Professor, and senior vice president for health affairs at the University of Cincinnati (UC), after serving as the interim dean for 14 months. Previously, Filak served as senior associate dean for academic affairs, founding chair of the Department of Medical Education, and professor of medical education and family and community medicine at the UC College of Medicine. 
Christine E. Seidman, MD '78, Thomas W. Smith Professor of Medicine and Genetics at Harvard Medical School and director of the Cardiovascular Genetics Program at Brigham and Women's Hospital, joined the Board of Directors of biopharmaceutical company Merck effective March 16, 2020. 
1980s
Roger Hinson, MD '89, was recently appointed president of Pediatrix and Obstetrix Medical Groups, a part of MEDNAX Health Solutions. Hinson joined MEDNAX in 2003 and previously served as president of women's and children's services for MEDNAX National Medical Group, chief operating officer, president, regional vice president and director of operations for the Mountain West Region, and corporate medical director of Seattle Area Neonatology for Pediatrix Medical Group of Washington. 
Brian S. Koll, MD '86, FACP, FIDSA, recently joined Outer Cape Health Services (OCHS), Provincetown, Massachusetts, as an internal medicine specialist. Koll also serves as the Medical Director for Quality, leading quality improvement and safety across all OCHS departments.
1990s
Vanila M. Singh, MD '97, MACM, was appointed to the Board of Directors of BioDelivery Sciences International, Inc., a pharmaceutical company dedicated to people living with chronic conditions. Singh currently serves as a clinical associate professor of anesthesiology, pain, and peri-operative medicine at Stanford University School of Medicine, and is a teaching mentor at Walter Reed National Military Medical Center. 
2000s
Thomas E. Mroz, MD, RESD '02, was named chair of the Orthopaedic and Rheumatologic Institute at of Cleveland Clinic, effective Jan. 1. In this role, Mroz oversees more than 478 caregivers and 125 staff physicians. Previously, Mroz served as director of the Center for Spine Health and director of the Spine Research Lab.
Basem S. Goueli, MD, PhD, RESD '08, recently joined the faculty at the Jacobs School of Medicine and Biomedical Sciences, University of Buffalo, as clinical associate professor of medicine and associate chief of hematology/oncology. He is also the director of hematology and medical oncology for Great Lakes Cancer Care.
James Scanlon, MD '00, RESD '06, a vascular surgery specialist in Naples, Florida, was recently named chief of the Department of Surgery at Naples Community Healthcare System, alliance of more than 700 independent physicians serving southwest Florida.
2010s
Beatrix Ohienmhen, MD '15, FAAP, a board-certified pediatrician, recently joined the staff at Northside Cherokee Pediatrics at the practice's Woodstock, Georgia, office.
Kuehn, Leeann PA-C '19, MPH '19; and John Balbus MD, MPH, former assistant professor of pediatrics at GW SMHS, published "Addressing the Health, Safety, Welfare, and Dignity of All Humans: PAs and Climate Change," in the Journal of the American Academy of Pas, Nov. 2019, v32, n11.